Sep 15, 2023
The arrival of the iPhone 15 has ushered in some significant changes... but here is everything you need to know about the iPhone 15 in our handy iPhone 15 buying guide!
So, the first big change is that Apple has bid farewell to the 11-year-old Lightning charging port in favor of USB-C, the infamous screen notch that houses the speaker and front facing camera has made way for the Dynamic Island, and on the iPhone 15 Pro variants, the long-standing mute switch has been replaced by a versatile programmable Action Button. It's a lot to take in!
But amidst these changes, which iPhone 15 model aligns with your needs, and do these enhancements justify the investment? If you've been pondering these questions since Apple's grand unveiling of the new lineup, fret not – I'm here to provide clarity.
Below, I'll dissect the distinctions between all four iPhone 15 models, helping you determine the right fit and whether an upgrade is indeed worth your hard-earned money.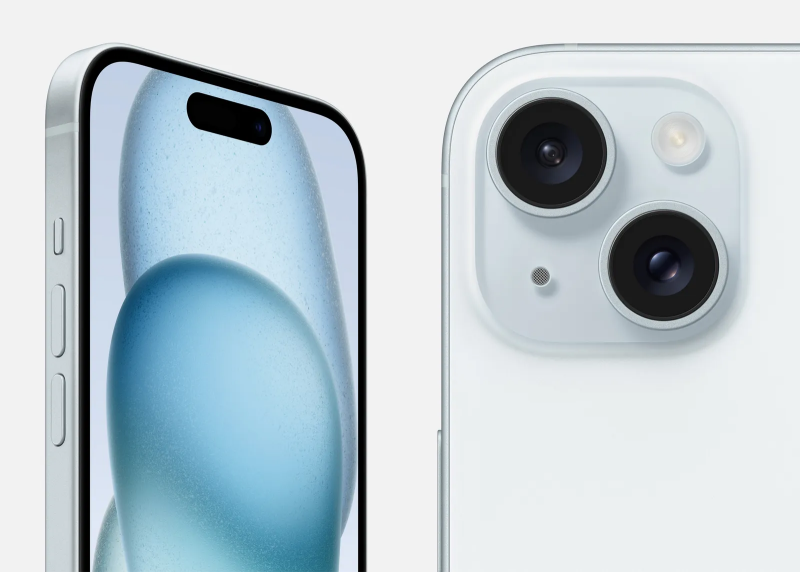 Should I upgrade to the iPhone 15?  Compare iPhone 15 to older models
Our initial response to this question is a question directed back to you: Is your current smartphone still performing adequately? If it's functioning well and continues to receive software updates, then the answer leans towards "no." This perspective is especially pertinent if you're currently using an iPhone 13 or iPhone 14 – these models are still relatively recent! If your primary issue revolves around battery life but everything else remains satisfactory, consider exploring a cost-effective battery replacement before contemplating an upgrade. We also offer a comprehensive guide on iPhone repairs, which you might find valuable.
However, this year, our standard response bears a subtle shift. Apple has made a significant alteration in the iPhone 15 lineup by transitioning from the Lightning charging port to USB-C. If you possess numerous USB-C devices and find the hassle of managing a separate Lightning cable tiresome, the convenience factor might justify the cost of upgrading. While Lightning accessories won't vanish immediately, it's also prudent not to invest further in them, given the industry's steady shift towards USB-C compatibility.
Should you decide to proceed with an upgrade you'll likely fetch a better price by selling your old handset independently rather than use aa trade in option at Apple or some other retailer.  Always remember to back up your iPhone first and perform a factory reset to erase your data securely before selling an old phone of any sort. Once you acquire your new smartphone simply install all your back up from iCloud and you're ready to go!  Setting up a new smartphone these days is far easier than it used to be!
Compare iPhone 15 models.
The iPhone 15 series comprises four models: iPhone 15, iPhone 15 Plus, iPhone 15 Pro, and iPhone 15 Pro Max. While the iPhone 15 and iPhone 15 Plus are nearly identical, differing primarily in size and battery life, the two Pro models share similarities but have a key distinction, which we'll explore shortly. Notably, each of these models is bundled with a durable 60-watt USB-C to USB-C braided cable included in the package.
Regarding the cameras, Apple has significantly bolstered its Photonic Engine image processing system, enabling the default capture of 24-megapixel photos across all the new devices, a noteworthy upgrade from the previous 12 megapixels. This enhancement translates to more detailed shots, albeit with larger file sizes (a likely reason behind the introduction of larger iCloud+ storage plans). Additionally, since all these phones house a 48-megapixel camera, they offer a 2X mode that utilizes the center portion of the sensor for zooming, yielding sharper results compared to any 2X optical camera Apple has previously released. Furthermore, an array of camera upgrades includes Portrait mode's newfound support for Live Photos and the ability to transform standard photos into portraits by adjusting blur strength and focus long after the shot was taken.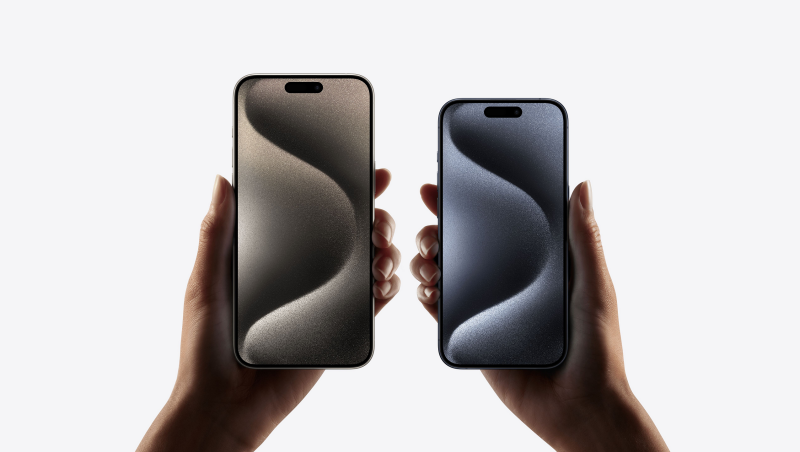 What is the difference between iPhone 15 models?
iPhone 15:
The iPhone 15 boasts a 6.1-inch display that can reach a remarkable peak brightness of 1,600 nits, soaring to an astounding 2,000 nits in outdoor conditions, ensuring optimal visibility even on sun-soaked days. Fueling this device is the potent A16 Bionic processor, a continuation from the previous iPhone 14 Pro. However, it's worth noting that the USB-C port supports only the USB 2 standard, limiting data transfer speeds to 480 megabits per second, equivalent to the Lightning connector. The device retains its 12-megapixel ultrawide camera. If your priority is the latest updates and changes without additional frills, this model is a solid choice.
iPhone 15 Plus:
The iPhone 15 Plus, with its expansive 6.7-inch screen, mirrors the features of the standard iPhone 15 but offers a larger display and extended battery life. In the previous year, the iPhone 14 Plus demonstrated exceptional battery performance, making this option ideal for those who value a generous screen size or prolonged device longevity.
iPhone 15 Pro:
The 6.1-inch iPhone 15 Pro takes a leap forward with a titanium frame, shedding 19 grams in weight (a 10 percent reduction compared to its predecessor). Titanium's durability surpasses the stainless steel of previous models. The device's screen bezels are slimmer than ever, and it runs on Apple's newest A17 Pro chip, featuring enhanced graphics processing for a superior gaming experience with high-fidelity graphics and hardware-accelerated ray tracing. The mute switch has made way for the versatile Action Button, customizable for various functions, including launching Shortcuts. Notably, the 48-megapixel camera in this model boasts a 50 percent larger sensor than its non-Pro counterparts, enhancing photography by default. Additionally, it features a 3X optical zoom camera alongside the 12-megapixel ultrawide lens, which doubles as a macro camera for close-ups. The Pro iPhones retain their 120-Hz screen refresh rate for a smoother and more responsive user experience. Opt for this model if you desire titanium construction, faster data transfer, an improved camera, and the versatile action button without the bulk of a larger iPhone.
iPhone 15 Pro Max:
The iPhone 15 Pro Max shares the features of the iPhone 15 Pro, including USB 3 support for blazing 10-gigabit-per-second data transfer speeds. However, this model stands out with its camera capabilities, incorporating a 5X telephoto camera for enhanced zoom capabilities. The telephoto camera employs a new 3D sensor-shift stabilization model, ensuring steadier photos and videos. The Pro Max is the only iPhone that starts with 256 GB of storage, though it comes with a substantial price increase. Choose this model for the ultimate camera experience.
Unusually for Apple's new device launch, these models aren't the sole iPhones available. You have the opportunity to save by considering the iPhone 13, iPhone 14, or iPhone SE 2022. For additional options and potential savings, explore prices across the entire iPhone lineup. It's worth noting that all of these alternatives are reputable choices, and you may even discover them at reduced prices in "used, like new" condition on platforms such as TradeMe.
 COMpare Prices on iPhones at PriceMe
Visit Mobile compare