Apr 3, 2023
The hottest new deals from power and broadband providers you need to hop to and grab!
DEALS NOW EXPIRED
Get your hands on an incredible Epic Easter deal this year!
The Easter bunny has brought a whole lot of chocolate AND a bunch of EPIC DEALS to sink your teeth into! 
Get massive savings, extraordinary perks, and freebies today! 
Make sure to snap these deals up as they won't be around for long!! 
Electric Kiwi - 2 Months of FREE Fibre Broadband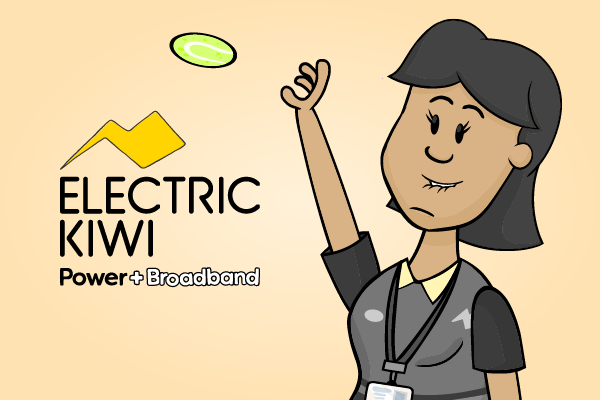 Bundle your broadband and power to receive 2 months of FREE Fibre broadband! 
Electric Kiwi offers sweet Fibre broadband from a low price, no contracts or sneaky notice periods, and will throw in a free Orbi modem built with the latest WiFi 6 technology. 
There's plenty to love about Electric Kiwi, they're a great choice for Broadband and Power. It's no wonder they won the People's Choice Award for Power at the 2022 NZ Compare Awards!
Just get Electric Kiwi Broadband before the end of June to claim this deal!  
2degrees - Unlimited Broadband + 6 Months Prime Video for Free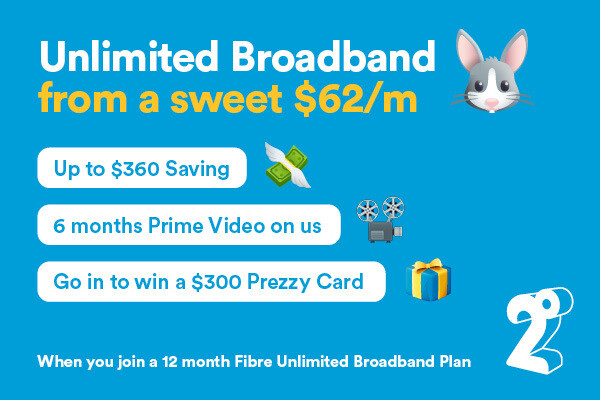 Grab a HAPPY DEAL from 2degrees! 
Get unlimited broadband from as little as $62 per month AND 6 months of Amazon Prime Video for free! Plus, go in the draw to win 1 of 6 $300 Prezzy Cards!! 
All you have to do is join a 12 month plan and you'll be able to get all these amazing perks. Join 2degrees today, the Supreme Champion at the 2022 NZ Compare Awards! 
This is an exclusive offer to Broadband Compare customers. Get in quick for this limited time offer! 
Now Broadband - Unlimited Broadband For $62.95/m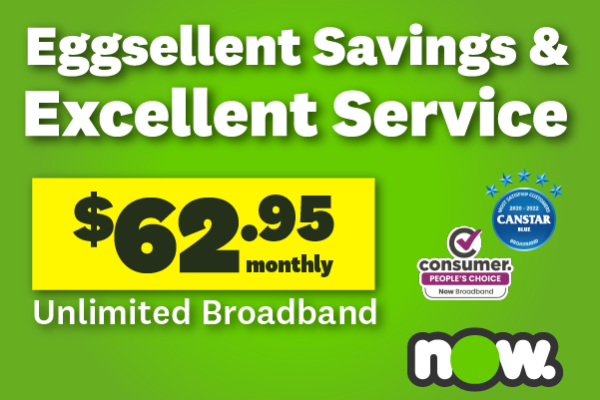 Want to be one of New Zealand's most satisfied broadband customers? Join Now Broadband! 
Jump on their deal today to get unlimited broadband for a mere $62.95 per month! 
Now Broadband has been wowing Kiwi customers since 2012. They've won numerous awards for their reliable service and great local support centre!
Offer ends 1 May 2023. Experience better with Now!
Nova Energy - Bundle & Get A TV!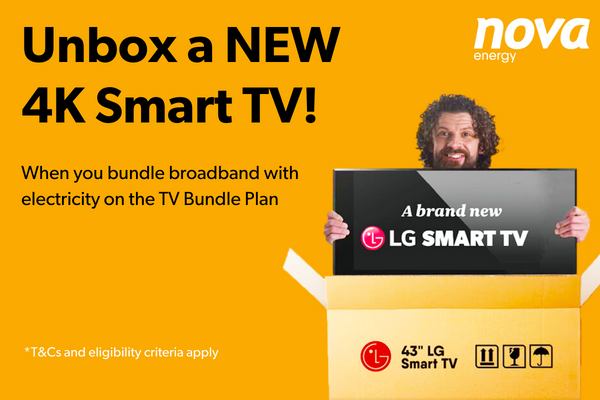 Grab the Nova TV Bundle Offer today! 
Unbox a new 43" LG Smart TV when you bundle broadband with power on Nova's TV Bundle Plan. You can even upgrade to a 50" TV for just $299 or a 65" TV for $799!
Nova Energy is a stellar provider to go for! With them you'll enjoy price certainty on a 24-month plan, $89 per month unlimited Fibre or ADSL/VDSL, a supplied modem ($15 postage), and an all-in-one convenient bill! So much to love!! 
Enter promo code: NZCOMPARE to claim this offer.
Frank Energy - No Contracts!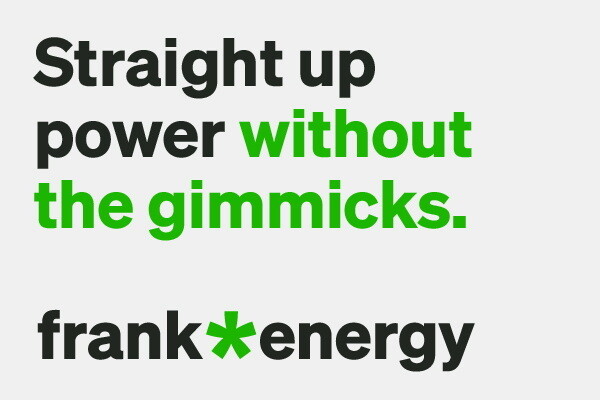 No contracts, no fluff. Frank Energy offers customers power without the gimmicks!
Get in on what thousands of Kiwis are already enjoying: fair competitively priced electricity, no contracts or exit fees, no freebies that'll cost you more later on, simple plans, local customer support and a handy app to manage everything. There's so much to love! 
Join Frank and get all the stuff you need and none of the stuff you don't. Just fair, competitively priced electricity as it should be! 
PriceMe: Shop Smarter, Not Harder this Easter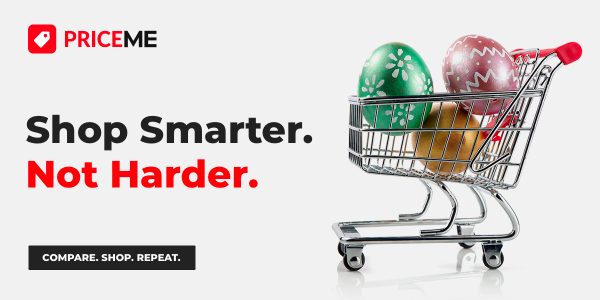 This Easter, head to PriceMe for your shopping needs! 
PriceMe helps you shop smarter, not harder. It's one of NZ Compare's comparison websites that allows you to easily shop for products, whether it's mobile phones or health & beauty products. Plus, you don't need to deal with traffic, find parking and wade through crowds in busy malls to get the deal you're after. Simply sit on the couch and shop!
You'll find the lowest prices for any item and can compare different products to see which one is best! 
Start shopping easier with PriceMe! 
Get these deals at NZ Compare!
Make sure to head to NZ Compare to find these and more fantastic deals! 
NZ Compare is a comparison website where you can compare broadband, power, mobile, and financial plans to find one that's perfect for you! 
So what are you waiting for?!
Jump on these Epic Easter deals today!